Many of our guests at Les Voltes who are staying for more than a couple of days ask where they should go for a great paella. They have often spent a few days in Barcelona before coming to us and have tried the typical "tourist-trap" restaurants, with generally disappointing results. We only like to recommend places where we have had great experiences ourselves. Here are our top two choices.
1. L'Escandall, Cambrils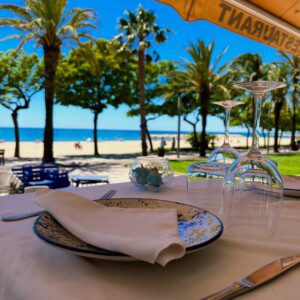 L'Escandall is a little family-run seafront restaurant located in the seaside town of Cambrils, about a 45-minute drive from Les Voltes. It's run by two sisters whose family have been fishing and in the restaurant business since time immemorial. It has an inside room and a large terrace with views of a seemingly endless blue sea. It's located about a kilometre from the town centre, so is lovely and quiet. They have an extensive menu, including plenty of fresh fish and seafood and "arrossos". This is the Catalan word for "rices" (different types of rice dishes, including paella). An "arros caldoso" is a rice dish that is not as dry as a paella, i.e., the broth is still there. There is plenty parking in the nearby streets. After your meal, you can take a stroll along the seafront into the buzzing town centre.
How to get to L'Escandall by car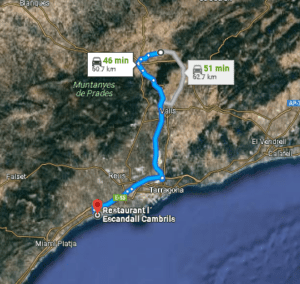 2. Can Bonachi, Tarragona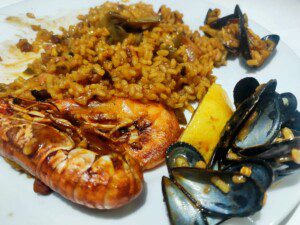 We discovered this restaurant by chance the other day and were very pleasantly surprised. Like L'Escandall, Can Bonachi is a family-run restaurant with excellent fresh produce and service. It's located on a quiet street in the neighbourhood of Arrabassada beach. It doesn't have sea views, but it's a minute from a lovely promenade where you can have a pre-lunch appertif or a post-lunch stroll. We again shared a selection of shellfish starters and then had a standard paella, which was very reasonably priced and very delicious!
How to get to Can Bonachi by car