1. Visit Santes Creus Monastery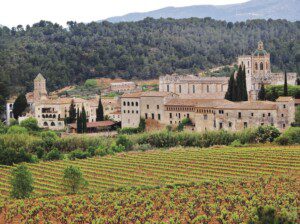 Santes Creus is one of the three monasteries on the Cistercian Monastery Route in our area. The other two are Poblet (see blog post on things to do within 15 km of Les Voltes) and Vallbona de Les Monges (see below). Santes Creus, founded in 1160, is perhaps the lesser known of the three monasteries. It is, literally, "simply beautiful". Set against a beautiful backdrop, it has been referred to as Heaven on Earth and is well worth a visit. Remember, if you're planning to visit the three monasteries, buy the ticket for all three at a discounted price. The monastery is also within easy reach cross-country with our e-mountain bikes.
How to get to Santes Creus from Les Voltes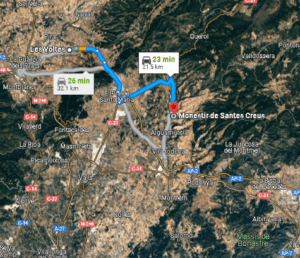 2. Visit Vallbona de Les Monges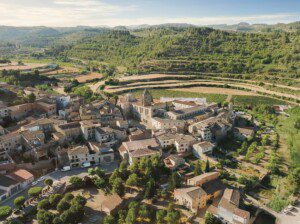 The third, but by no means least impressive, of the three monasteries on the Cistercian Route. Vallbona de Les Monges (Vallbona of the nuns), as its name suggests is run by nuns. In 2018, it was voted Catalonia's favourite monument in a competition that gathered more than 200,000 votes. Unlike Poblet and Santes Creus, it's located right in the centre of a village. Click on the link above to learn more about this monastery.
Driving directions from Les Voltes to Vallbona de Les Monges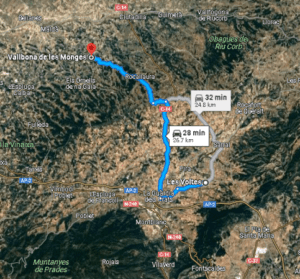 3. Visit Prades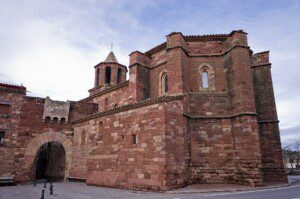 Prades is a small town nestled within the Prades mountains. It has a population of about 600 people, but is a thriving place at weekends due to its popularity with hikers. You can do some nearby hiking and then stroll around the narrow medieval streets. The town has erected panels around the different houses showing who used to live there. Each photo is accompanied by a story. The town has a lively square full of bars and restaurants to stop off for a drink or something to eat. The drive up is particularly spectacular too. The image above illustrates why Prades is known as "the red town".
Driving directions from Les Voltes to Prades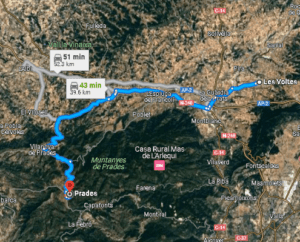 4. Go shopping in Reus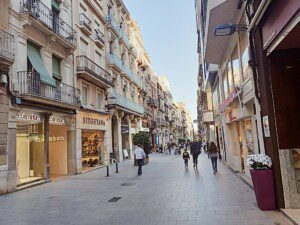 If you'd like a morning or afternoon shopping, Reus is perfect. It's architecturally beautiful and its shops are conveniently located in a tightly knit network of buzzing streets. Add to that plenty of lively squares to stop off for a drink and watch the world go by, and the world is your oyster. There's a huge, easy-to-access underground car park right next to the main shopping street. See our other posts for other things to do while in Reus.
Driving directions from Les Voltes to Reus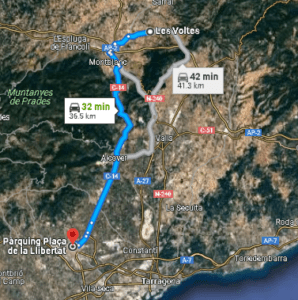 5. Visit the medieval village of Guimerà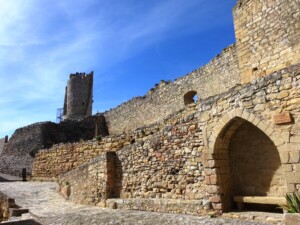 From Barberà to Guimerà in 30 minutes. Guimerà is a charming village that retains much of its medieval legacy: stone houses, wooden arches, and narrow winding streets that lead up to the castle that offers panoramic views of the surrounding countryside. In the castle grounds, you can also visit several large "cups", which are large deposits where they used to make wine. You can park at the bottom or top of the village. It's a steep climb through the sinuous streets, but well worth it! The drive from Barberà to Guimerà is also very beautiful. You can take several routes, and even do a loop drive. It takes you through the beautiful vallye known  as "Vall del Corb".
Driving directions from Les Voltes to Guimerà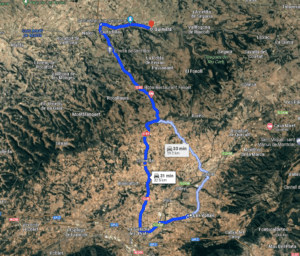 6. Visit Casa Navàs in Reus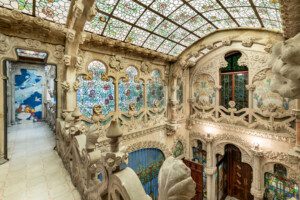 Casa Navàs looks spectacular from the street, but it takes your breath away when you step inside. It's one of the finest examples of Art Nouveau architecture in the world, and everything has been beautifully preserved in its original state. That's probably because someone lived there until not long ago. We went on a visit a couple of years ago with a friend of ours, who had been there about 10 years earlier, and she remembered been shown around by the woman who lived there and her dog. Now, the visits are much more formal. Make sure to book a ticket in advance. It's located right in the centre of Reus, so ideal to combine with some shopping or other visits. Click here for a taster video.
Driving directions from Les Voltes to Guimerà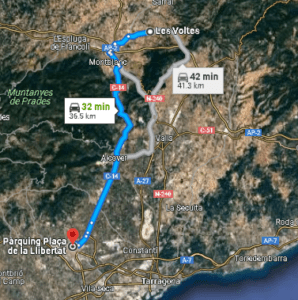 7. Go for a walk along the beach followed by a paella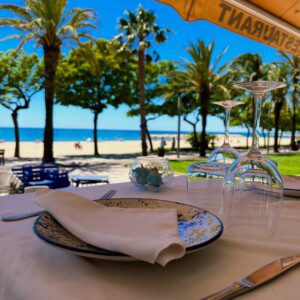 Plenty of options to choose from within about 40 km from Barberà de la Conca, but for our top two choices, see our blog post on two great spots.
8. Visit the Roman sites of Tarragona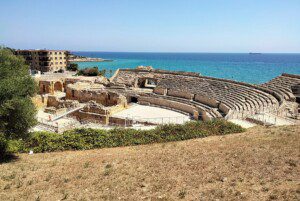 They say that whenever somebody digs down to build something in Tarragona, they find some new Roman ruins. As an example, if you park in the underground carpark at Parc Central (a large shopping centre), you can visit some Roman ruins they found while excavating. TTarragona has a rich Roman legacy, visible throughout the city: walls and towers,  a breathtaking amphitheatre with a park overlooking the sea, an interpretation centre on the Roman Circus (some parts of which are still visible), and a necropolis. For true history buffs, make sure to visit the Archaeological Museum of Tarragona. And whatever you do, take a stroll through the old town and join the locals for some tapas in Plaça de la Font.
Driving directions from Les Voltes to Tarragona